TERM LIFE INSURANCE QUOTES | DISABILITY INSURANCE QUOTES
TESTIMONIALS
I had a great experience working with Joe and Rick through Insuring Income. They helped me figure out which type of term life insurance was most beneficial for myself and my family and were quick to give me quotes for many different scenarios. They talked me through everything needed to apply and purchase insurance and were always quick with answers to questions I had. Lastly, they are continuing to shop around for me, just to make sure I got the best price for the product I chose. All in all, you can use Insuring Income with confidence that you will get the best deal for the best product.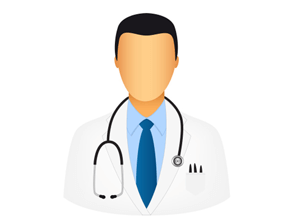 Joe and Rick did an excellent job exploring my needs and then finding policies that matched well, and then they were able to get me a great deal on well-matched policies for disability income protection and life insurance. I was impressed by their prompt attention to my questions, their generous availability by convenient means of communication (email, text, phone), and their expertise in the available policies and insurance companies. With the level of service provided by these guys, there really is no need to have an agent who is geographically close to where you live.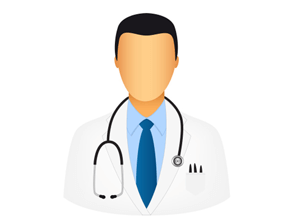 Hello I'd like to share my positive and easy experience that I had working with the team at Insuring Income. I was referred to them by a friend and the communication from Insuring Income was pleasant, reassuring, helpful, professional and most of all easy. I never felt pressure nor was I bombarded with emails. The team was there to support me and walk me through any questions or concerns I had. Including the arrangement of the medical testing which was also done at my convenience and with ease and professionally. I'm a busy Wife, Mom and Employed person who didn't have much time like most folks yet the team at Insuring Income made everything I needed to do with great ease and they answered all my concerns and questions with the information needed and in a manner that let me know they were truly happy to help me and make things easy and comfortable for me. I am truly appreciative of the help from Insuring Income, and how I was supported and felt comfortable during the entire process; they helped me get the necessary coverage without causing me any additional stress or worry and I was delighted with the outcome. Insuring Income followed up with me right up until the end to ensure my satisfaction. I couldn't be more pleased with my decision to work with them!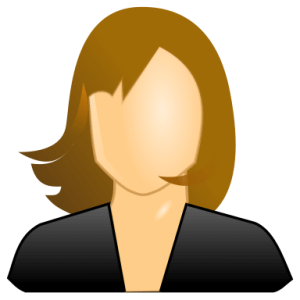 What a difference it was going through this company to get life insurance. I had tried through a company that my work had referred and it was a disaster, my monthly cost doubled from the quote. Working with Joe, he actually lowered the monthly cost from the quote. He was a true advocate for me and put me first. It was a great feeling knowing what was going on and being informed of the status of the application during the whole process. If the chance came to work with Joe again, I would in a heartbeat. I am going to send my family and friends to Joe and Rick.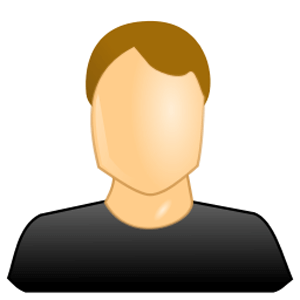 These guys were fantastic every step along the way! They always kept in close contact with me throughout the process of acquiring life insurance and made a complicated process very simple. I would wholeheartedly recommend Insuring Income!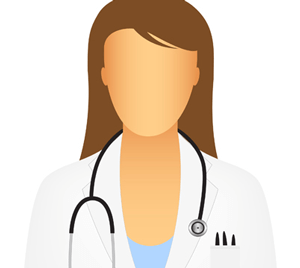 This is THE person you want to go to for all your insurance needs!! Believe me he will beat the best offer you have on hand from others!! I got an incredible deal from a reputed company for a 20 year term life policy. I got at least a 20% better rate than my previous best rate I got from 'trusted' sources. I am going for every insurance need I will ever have with Joe and Rick. I very strongly recommend them for all your insurance needs. Trust me you won't be disappointed. It was great working with them. And NO I am not paid, nor am I his relative or friend to write this recommendation.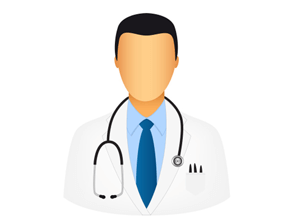 Joe and Rick have helped immensely in providing excellent advice as to what we need to do in order to help our family both save for the future and protect ourselves in the event of a loss. I have and would recommend them to my family members and friends who want to ensure their futures as well.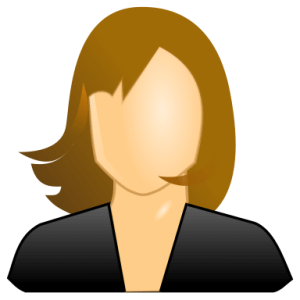 As I started 2014, I was concerned I was under insured with my term life policy. What I didn't also realize was the disability policy I had lacked the riders necessary to get me through a partial disability, or to last me for decades in the case of full disability. Joe and Rick were able to get me better covered with my life insurance, and construct a "ladder" to give me appropriate coverage, while saving me money over my old term policy by offering more carriers. Further, they corrected my disability policy adding the necessary riders and again lowering my costs by moving me to a different carrier. I feel confident now that my family and I will be covered through whatever life brings. Thank you Joe and Rick!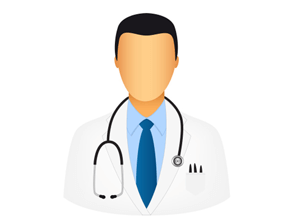 Joe and Rick at Insuring Income were wonderful to work with; they worked very hard to find a policy that was cost effective and tailored to fit my specific needs. After each interaction with them and throughout the process of looking at all the different policies out there, I always had a feeling that we were "leaving no stone unturned" and truly looking at everything available. They answered all the questions that I had and were completely transparent and honest throughout the entire process. You will not find a more thorough, ethical group of professionals to work with. I have recommended them to many colleagues and will continue to do so.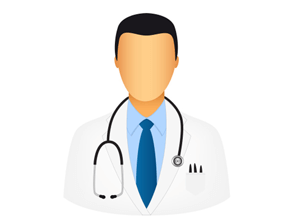 Joe , Rick, and the staff (especially Sandy!) were great to work with while setting up with life insurance and long-term disability. They were helpful in answering any questions I had and providing info regarding policies. Also, I never felt like I was being pushed in a certain direction or sold something that I didn't need, which is so prevalent with life insurance. Thank you for your help!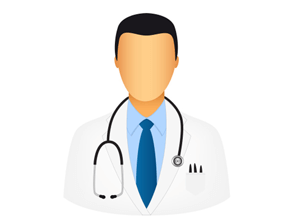 I have been working with Joe for 8 years and have been more than happy. I am a physician who does not have much time to research all of the insurance options out there. Joe and Rick present all the options in a non-pushy way. They make the tedious process of researching insurance very easy and even streamline the application process. I no longer have to worry about my family being taken care of if an unfortunate event happens.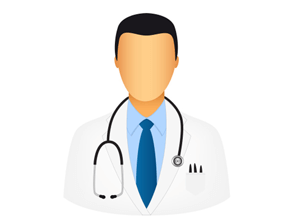 Very helpful with assisting my purchase of two term life insurance policies. Prompt communication and professional the entire process. I was happy enough with their help that I used them again to buy a second term life policy a few months later.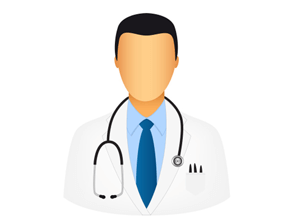 | Term Insurance Amount | Top Company | Annual | Monthly | Type | Age | Gender |
| --- | --- | --- | --- | --- | --- | --- |
| $2,000,000 | Ohio National | $425.00 | $36.76 | 10 Year Level Term Guaranteed | 36 | Male |
| $50,000,000 | Lincoln National Life | $36,540.00 | $3,197.26 | 30 Year Level Term Guaranteed | 36 | Male |
| $5,000,000 | Lincoln National Life | $1,720.00 | $150.51 | 20 Year Level Term Guaranteed | 34 | Male |
| $3,500,000 | Ohio National | $1,450.00 | $125.43 | 15 Year Level Term Guaranteed | 41 | Male |
| $3,500,000 | Ohio National | $1,450.00 | $125.43 | 15 Year Level Term Guaranteed | 41 | Male |
| $3,000,000 | Lincoln National Life | $2,130.00 | $186.39 | 30 Year Level Term Guaranteed | 37 | Female |
| $2,000,000 | Ameritas Life | $960.00 | $83.29 | 30 Year Level Term Guaranteed | 29 | Female |
| $2,000,000 | Ameritas Life | $960.00 | $83.29 | 30 Year Level Term Guaranteed | 29 | Female |
| $3,000,000 | Ohio National | $1,255.00 | $108.56 | 15 Year Level Term Guaranteed | 41 | Male |
| $100,000 | Banner Life | $247.89 | $21.32 | 30 Year Level Term Guaranteed | 46 | Female |
| $250,000 | | $440.70 | $38.34 | 30 Year Level Term Guaranteed | 46 | Female |
| $1,000,000 | | $685.23 | $61.67 | 15 Year Level Term Guaranteed | 43 | Male |
| $1,000,000 | Lincoln National Life | $689.00 | $60.30 | 30 Year Level Term Guaranteed | 32 | Male |
| $1,500,000 | Lincoln National Life | $990.00 | $86.64 | 30 Year Level Term Guaranteed | 32 | Male |
| $5,000,000 | Banner Life | $2,588.80 | $222.64 | 25 Year Level Term Guaranteed | 32 | Male |
| Occupation | State of Residence | Age | Gender | Monthly Benefit | Monthly Premium | Logo | Focus Company |
| --- | --- | --- | --- | --- | --- | --- | --- |
A FEW REASONS WHY YOU WILL LOVE US
Your one stop shop for personal and business insurance.
---
PERSONALIZED INSURANCE SOLUTIONS FOR EVERYONE
No matter where in the US you live or what you do for work, we can explore options for you to protect the things that matter most.
WHY WORK WITH US
We know how busy life can be and we know how difficult it can be to find people that you can truly feel are representing you and are serving your true best interests.
Every last thing that we do at Insuring Income is built around the following question:
"What can we do to make it easier for people to get a fair and transparent shot at securing the best insurance policies?"
WE WOULD BE PROUD TO CALL YOU A CLIENT.  TAKE A FEW MINUTES TO GET TO KNOW US AND EXPERIENCE WHAT SO MANY OTHER BUSY, SUCCESSFUL PEOPLE HAVE EXPERIENCED.