History of Banner Life
The company that eventually became Banner Life, Government Employees Life Insurance Company (GELICO) was chartered in 1949.  The company was part of Government Employees Group which began with GEICO (yes that car insurance company with the gecko) and was founded by Leo Goodwin, a member of the Texas banking industry.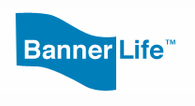 In 1950, GELICO's average policy size was $2,400 and the average annual premium was $50. Interestingly enough, today a 30-year-old male in good health can buy a Banner $100,000 ten-year term policy for less than $100 annually!
In 1966, Government Employees Group (GEICO) was honored by the very prestigious Newcomen Society. This organization was founded in 1923 to study the factors which the Society felt "contributed to the progress of mankind." Their board chairman, Lorimer A. Davidson, remarked that the company was "proud to be part of a great industry which began thousands of years ago to satisfy man's longing for security." GELICO ranked in the top 12 percent of U.S. life companies. In 2010, according to an A.M. Best statistical study, Banner ranked 12th among all U.S. life companies for new life coverage issued that year.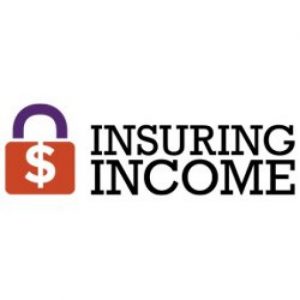 By 1975, GELICO had assets of $124 million and $1.7 billion of insurance in force.  At year end 2010, on a GAAP consolidated basis, Banner Life had assets over $6.3 billion and $415 billion of insurance in force.
GELICO was among a select group of companies to be rated A+ (superior) by A.M. Best in 1976 …a rating they have held on to ever since.
GELICO's growth gained the notice of Legal & General Group Plc, an international insurance conglomerate.  GELICO was acquired by Legal & General Group Plc as a wholly owned subsidiary on December 17, 1981.  In 1983, the company's name was changed to Banner Life, signifying their flagship position with Legal & General in the U.S.
Banner's subsidiary, William Penn Life Insurance Company of New York, joined the corporate group in 1989. Since that time, management for both companies has been consolidated at the senior level. Banner's national presence, William Penn's more than 45 years of brokerage experience, and the operational synergy between both companies is a strong combination.
In 1995, Banner changed its distribution network to independent brokerage agencies and began its professional relationship with the National Association of Independent Life Brokerage Agencies (NAILBA). Today Banner's individual life insurance products are sold through twelve marketing groups with approximately 300 member agencies plus almost sixty other independent brokerage general agencies. Through these agencies, Banner has contracted approximately 70,000 brokers in 49 states and the District of Columbia.
Click for
INSTANT LIFE INSURANCE QUOTES