There are many wealthy individuals today who may opt to allocate funds to a worthy charitable organization. Yet, while valuable tax deductions may be allowed for donated funds throughout their lifetimes, some individuals wish to do much more for the charities that are close to their hearts.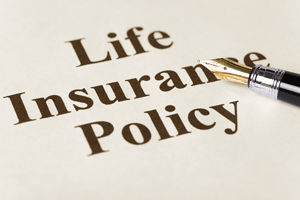 The use of life insurance for charitable giving can help such individuals in accomplishing this important goal. In doing so, life insurance can allow for a very effective means of leveraging the support that these individuals provide to their charities of choice – and there are a number of ways in which this can be accomplished using life insurance with a high amount of death benefit, such as:
Naming the Charity as the Policy's Beneficiary – One of the easiest and most common ways for a high net worth individual to donate funds to a charity is to simply name the organization as the beneficiary on the policy. In addition to the policy proceeds going to the charity, the insured's estate may also obtain certain advantages such as a reduction of his or her taxable estate by the amount of the death benefit. It is also possible to keep information regarding such a charitable donation private.
Donating a Life Insurance Policy to the Charity – The donation of a life insurance policy to a charity can also be a benefit to both the charitable organization and the individual. The charity will benefit from the amount of the life insurance policy proceeds, and for the donor, a reduction in his or her taxable estate can likewise reduce the amount of estate taxes due.
Attaching a Charitable Giving Rider to a Policy – Another option for a high net worth individual to donate funds to a charitable organization through life insurance is through a charitable giving rider. Such riders can oftentimes be attached to life insurance policies that have death benefits in excess of $1 million – and in most cases, a charitable giving rider will allow for a payment of between 1 and 2% of the death benefit amount to be paid out to the charitable organization.
When considering any of these strategies, however, it is important that the individual first have a history of charitable giving. In addition, prior to considering the donation of one's life insurance policy – or its components – to a charitable entity – it is essential to first have all of the individual's personal life insurance needs met.