Innovative features include the new Protector Platinum Partial Disability provision, one the industry's strongest. It pays full benefits for the first six months if the insured has a loss of time, duties or income. The Compassionate Care SM benefit, another industry first, means that The Standard will pay disability benefits if the insured person has a loss of income while caring for a family member with a serious health condition.1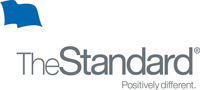 Protector Platinum includes the following features with the base contract:1
Full benefits for first six months of Partial Disability
"Own Occupation" definition of disability for all occupations
Compassionate Care SM Disability Benefit
Recovery Benefit
Unlimited Mental Disorder/Substance Abuse Benefit
Lifetime presumptive benefits
Medical and legal specialty protection
Automatic Increase Benefit
Customers can also choose from four riders: Noncancelable, Indexed Cost of Living, Catastrophic Disability and a Future Purchase Option.
Unlike earlier disability income products in The Protector Series SM products – The Protector SM and The Protector+ SM – Protector Platinum has separate contracts for the Individual Disability Insurance policy and the Guarantee Issue markets, tailored to the specific needs of each segment.
Standard Protector Platinum Policy Brochure
Standard Protector Platinum Sample Policy
---
1 Subject to approval by individual states.
About The Standard
The Standard is a leading provider of financial products and services. The company serves approximately 7.6 million customers nationwide as of September 30, 2010, with group and individual disability insurance, group life, AD&D, dental and vision insurance, retirement plans products and services, individual annuities and investment advice.
The Standard is the marketing name for StanCorp Financial Group, Inc. and its subsidiaries.