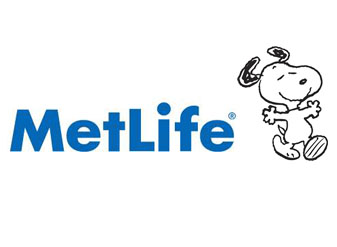 Metlife Disability Income insurance can replace a portion of lost income if you are unable to work due to sickness or injury. It can help you to meet your financial obligations and maintain your current lifestyle.
Some of the benefits of MetLife's Individual Disability Income Insurance include:
Monthly Benefit Payments—After an initial waiting period, benefits are paid for each month you can't work through the policy's maximum benefit period.
Noncancelable and Guaranteed Renewable Coverage Available – Provided premiums are paid on time, MetLife cannot cancel or change your coverage or premium rates until the first premium due date on or after your 67th birthday. 4
Let Insuring Income help you prepare for life's unexpected events and create a financial safety net.  Request quotes today.
Click for
DISABILITY INSURANCE QUOTES
MetLife offers several Individual Disability Income Insurance policies. Eligibility is subject to underwriting approval.
OMNI Advantage: Comprehensive coverage, with income protection that can't be cancelled and premiums that can't be raised until you're 67.   1,2
Income Guard: Comprehensive coverage, Metlife's newest individual disability insurance policy.  This is replacing the OMNI Advantage policy.
OMNI Essential: Income protection with guaranteed renewability until you're 67.1,2
Business Overhead Expense: provides a benefit to help ensure that a small business doesn't have to close down if an owner becomes disabled.
Buy-Sell: provides funds to purchase the disabled business owner' s share of the business by the other owners if the disabled partner is no longer able to participate in the business.3
1 These policies are not available to California residents.  MetLife has a similar disability income policy available in California.
2 Noncancelable and guaranteed renewability to age 65 in certain states.
3 Not available in California and Montana.
4 Eligibility subject to underwriting approval.  Noncancelable and guaranteed renewability to age 65 in certain states.
Like most disability income insurance policies, MetLife's policies contain certain exclusions, waiting periods, reductions, limitations and terms for keeping them in force. Ask your representative about costs and complete details. For policies issued in New York: These policies provide disability income insurance only. They do NOT provide basic hospital, basic medical or major medical insurance as defined by the New York State Insurance Department. The expected benefit ratio for these policies is at least 50%. This ratio is the portion of future premiums that MetLife expects to return as benefits when averaged over all people with the applicable policy.