AFFORDABLE, DEPENDABLE LIFE INSURANCE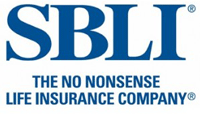 Since 1907, SBLI has protected over a million families with affordable, dependable life insurance.
Always a low-cost leader for life insurance, SBLI currently offers some of the lowest rates in the country for both men and women. SBLI can do this because of their long-standing history of financial strength and their prudent investment approach.  SBLI's philosophy has consistently earned an A+ (Superior)* rating from A.M. Best for financial strength, regardless of the economy.
At SBLI, they take a no-nonsense approach to life insurance. That means straightforward answers, fast and convenient service, and a range of products to meet the needs of every family, at every phase of life, within any budget.
As SBLI has grown, they are proud to have remained true to the mission of their founder, Massachusetts lawyer and Supreme Court Justice Louis Brandeis: to provide affordable, dependable life insurance to all families who need it.
The History of SBLI
SBLI founder Louis D. Brandeis once said, "Most of the things worth doing in the world have been declared impossible before they were done." In 1907, Brandeis had an idea that he refused to accept as impossible: to provide affordable, dependable life insurance to all families who needed it.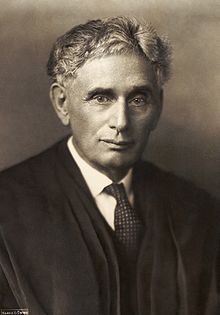 SBLI traces its roots to the Panic of 1907— one of the worst stock market crashes in US history, sparked by the failure of F. Augustus Heinze's United Copper Company and his bank, Knickerbocker Trust. Additional banks failed, and the insurance industry was exposed as corrupt and inordinately expensive.
This spurred Boston lawyer and eventual Supreme Court Justice Brandeis to become a strong advocate for trustworthy, affordable life insurance for the working family. He was instrumental in the passage of Chapter 561 of the Acts of 1907, an act that allowed savings banks incorporated under the laws of Massachusetts to establish departments to issue life insurance and annuities.
Once this legislation was passed, Brandeis convinced the Whitman Savings Bank to establish the first SBLI department, launching Savings Bank Life Insurance. The first policy was issued to Charles H. Jones in 1908, and a new era in affordable life insurance had begun.
Over a Century of Growth
Since its founding, SBLI has thrived, expanding its geographical reach and product range while still remaining true to Justice Brandeis's original vision. SBLI is also committed to the communities it serves and supports hundreds of charitable causes across the country.
1907 — SBLI established
1930 — $100 million of life insurance in force
1953 — Assets reached $100 million
1964 — $1 billion of life insurance in force
1992 — Legislation allows SBLI to expand beyond Massachusetts
1998 — Over $20 billion of life insurance in force
2000 — Assets passed $1.3 billion
2003 — Over $50 billion of life insurance in force
2004 — Annuity consideration grew to $55 million
2005 — Record sales results achieved; $9.7 billion in new ordinary life issued
2006 — Company record set for first-year premium
2007 — Exceeded $2 billion in total assets for the first time
2008 — Expanded coverage into 24 states and the District of Columbia
2009 — Expansion continued with 11 additional states
2010 — SBLI is successful in its quest to offer gender-specific rates
2011 — The Company's footprint expanded to 48 states plus the District of Columbia
2012 — Life insurance in force surpassed $125 billion
To learn more about SBLI, read their annual report.  Click the link to download the report.
Clients that own SBLI policies can access policy information, change their mailing address, make a payment, update banking information, and more at
[DKB url="https://www.insuringincome.com/instant-life-insurance-quotes/" desc="INSTANT LIFE INSURANCE QUOTES" title="Instant Life Insurance Quotes" text="Click for" type="extraLarge" color="blue" textcolor="#ffffff" style="normal" height="60″ width="300″ opennewwindow="No" nofollow="Yes"]