Individual Disability Insurance for Individuals and Business Owners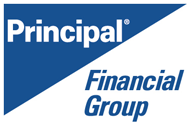 Everyone should protect their income and their savings against the risk and impact of sickness or injury that prevents them from earning an income.
Your income is your most valuable asset and is the foundation to a solid financial plan. Help make sure you can maintain your lifestyle and protect your family's future if you become too sick or hurt to work with Individual Disability Income insurance.
Once you've protected your income, help ensure your dreams for retirement are not derailed by a disabling injury or illness with Principal Life's DI Retirement Security.
Business owners need solutions to protect both themselves and their company
As a business owner, if you or one of your key employees suddenly became disabled, you could face a disability triple threat:
Keeping a roof over your head.
Keeping your business' door open.
Keeping your business investment intact.
Resources for Principal Individual Disability Insurance (HH750) Policy
Principal HH750 Specimen Policy
Principal Multi Life Discount HH750
Principal HH750 Benefit Update and Future Benefit Increase Riders
Principal Worksite Modification Letter
Principal Explanation of Definitions of Total Disability HH750
Principal Multi-Life Disability Insurance Underwriting Programs
Key Person Replacement Insurance / Disability Buy Out Insurance
Key Person Replacement Insurance
Key Person Replacement Policy Highlights
Principal Key Person Insurance – Help Safeguard Your Most Valuable Employees
Principal Key Person Replacement – You Are a Valuable Asset
Principal Key Person and Disability Buy Out Insurance
Principal Key Person Insurance
Key Person Replacement – You Are a Valuable Asset
[DKB url="https://www.insuringincome.com/request-quote-disability-insurance/" desc="DISABILITY INSURANCE QUOTES" title="Online Disability Insurance Quotes" text="Click for" type="extraLarge" color="blue" textcolor="#ffffff" style="normal" height="60″ width="300″ opennewwindow="No" nofollow="Yes"]
Policy Form Numbers for Disability Insurance: HH641/HH700/HH750; OE: HH702/HH789; DBO: HH703